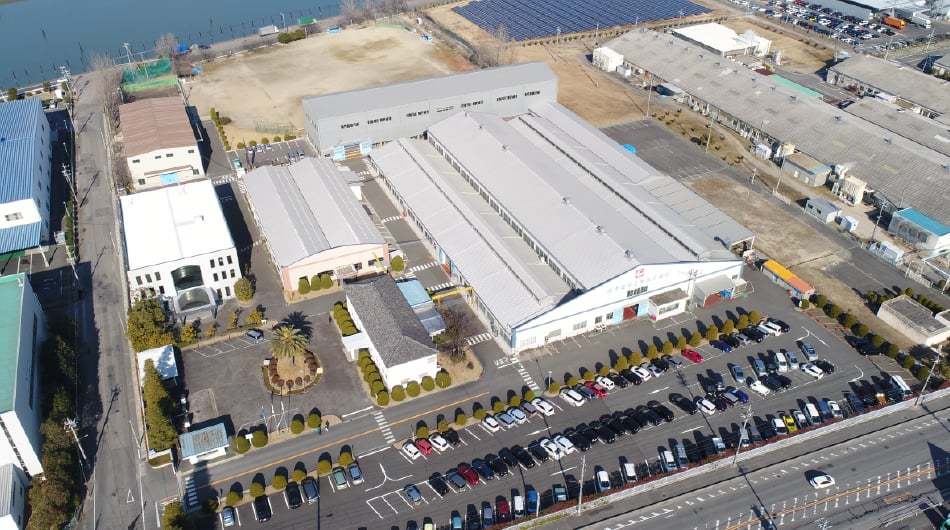 Company name

Hashimoto Denki Co., Ltd.
Founded year

September 1946
Established

August 1954
Capital

96 million yen
Site

35,655 square meters
Factory size (L x W x H)
1st plant
80m × 18m × 11m
2nd plant
90m × 18m × 5m
3rd plant
90m × 22m × 7m
4th plant
90m × 18m × 5m
5th plant
35m × 17m × 7m
*Height up to hoist (crane)
Representative

Representative Director and President Junichiro Hashimoto
Business content

Design and manufacture of various industrial machines and all related work
Head office location

〒444-1301 (Japanese)
5-1-17 Shindencho, Takahama City, Aichi Prefecture
TEL

+81-566-53-6902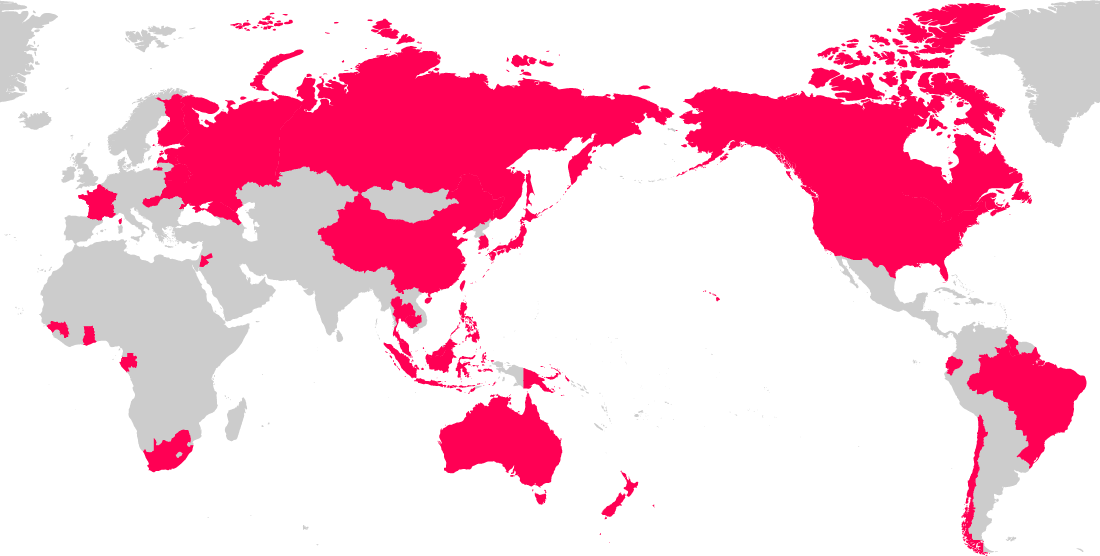 Asia
Cambodia, China, Indonesia, Japan, Jordan, Korea, Malaysia, Philippines, Singapore, Taiwan, Thailand
Oceania
Australia, New Zealand, Papua New Guinea
Europe
Finland, Hungary, Latvia, Estonia, France
America
Brazil, Ecuador, Canada, Chile, Guyana, United States
Africa
Gabon, Ghana, Guinea, South Africa
Domestic Clients
Plywood and building materials manufacturer
Automobile vehicle and parts manufacturers
Manufacturers of various fields (plasterboard, cardboard, etc.)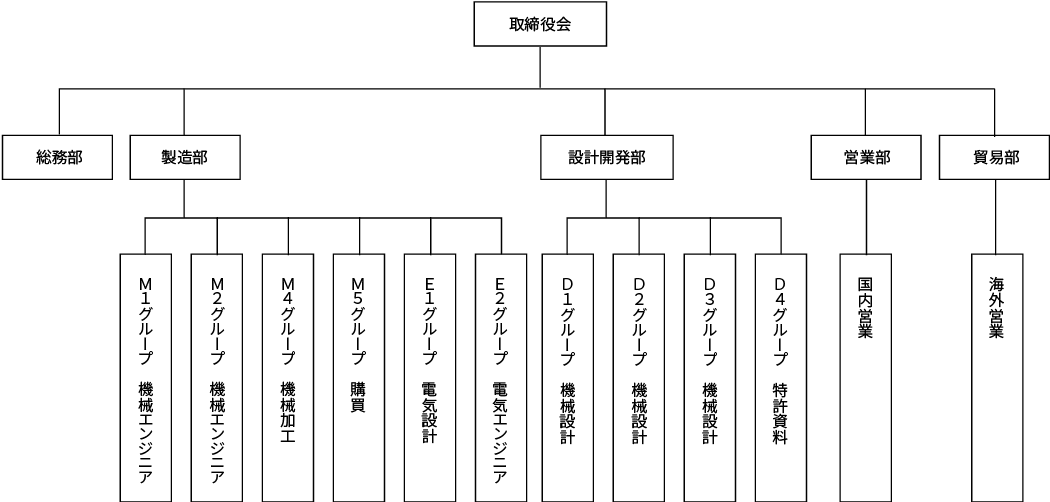 Various Recognition Systems
Various Award ProgramsIn addition to long-service and perfect attendance awards, we have a system in place to recognize employees who have contributed to the company throughout the year.
In addition, we are always looking for suggestions for improvement from employees, and reward money is given to those with outstanding suggestions.
By clarifying evaluations within the company, we aim to increase employee motivation.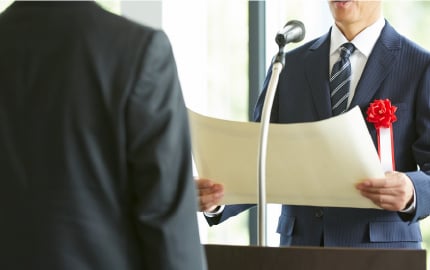 Facilities on company premises
Our company is equipped with recreational facilities such as a baseball field, training equipment, and billiard tables.
These facilities can be used freely and provide a good place for employees to communicate with each other.
Baseball Ground

Simulation Golf

Muscle treadle space

Ping-pong table

Billiard table
Huddle space

Japanese-style room
Go set

Lobby

Conference Room

Assembly Hall
WELFARE
In addition to the statutory benefits, we offer various allowances such as commuting and family allowances.
We also have a company cafeteria and a gas station where employees can refuel at company prices.
In addition, we offer a generous benefits package that includes in-house lodging facilities and a recreational facility discount system, creating a comfortable working environment for all employees.
Fueling Space

Cafeteria

Public bath
Sauna room